Gearing up for an event? Now you can get pro-grade rack mount cases in days instead of weeks, guaranteed! Other rack case makers claim to be fully stocked, but don't be surprised if your case order is delayed. Plus, only Pelican maintains inventory on both coasts, reducing your freight cost and transit time.

Pelican-Hardigg Rackmount V-Series Cases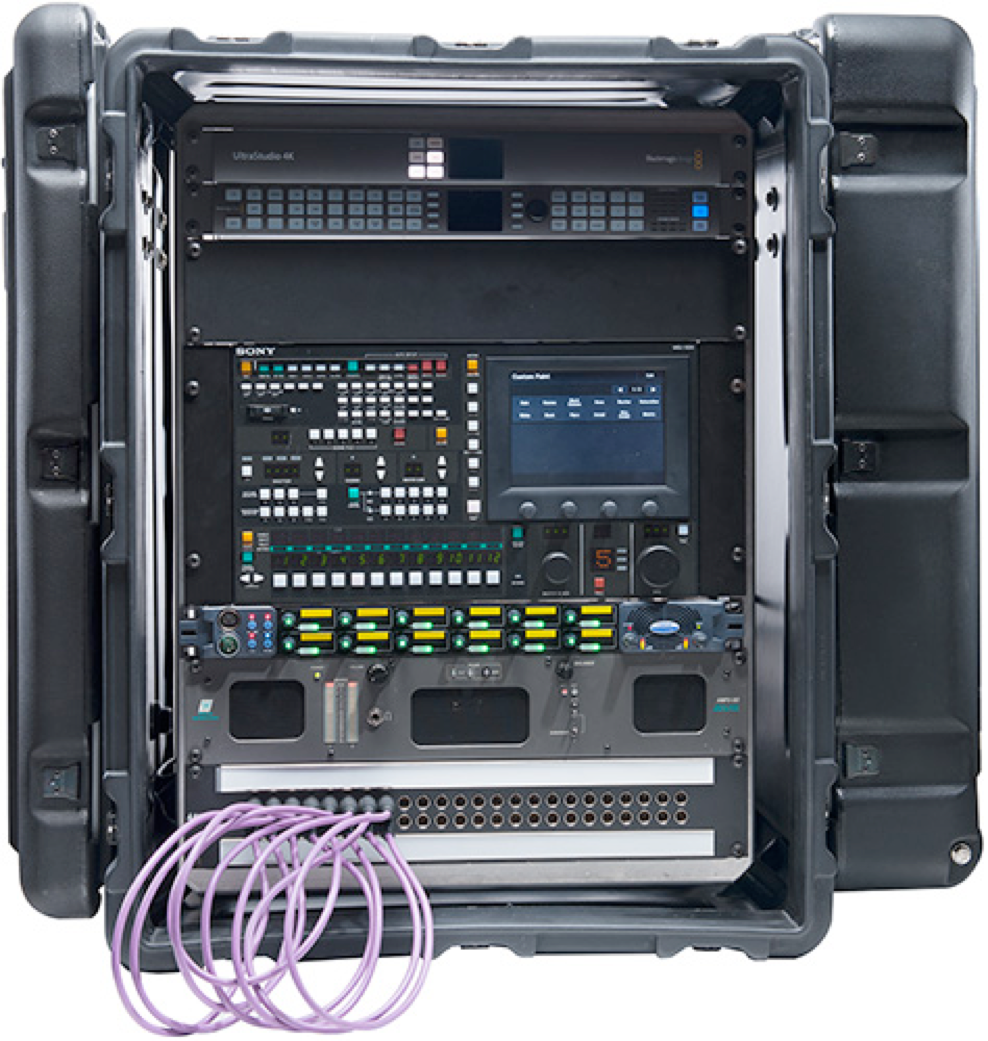 Drops and impact are an obvious no-no with electronics, but vibration puts damaging repetitive stress on delicate parts and soldered joints. That's why you'll find 8 heavy duty rubber shock mounts to isolate the frame inside the shell. The polymer outer shell absorbs impacts, and the shock mount inside dissipates residual movement. Rack mount cases without shock mounts transfer impact forces directly to the electronics inside.
Pelican-Hardigg™ V-Series Cases are built utilizing a full-boxed 19" steel rack with a industry-standard square hole pattern, so hanging electronics with tab mounts is a snap. These cases also include clip nuts - just attach the clip nut onto a square hole and you've got a secure, threaded mount. We even ship the case with your choice of 10-32 Imperial or M6 Metric clip-nuts.
Off-the-shelf Rack Mount Case With Pro-Grade Features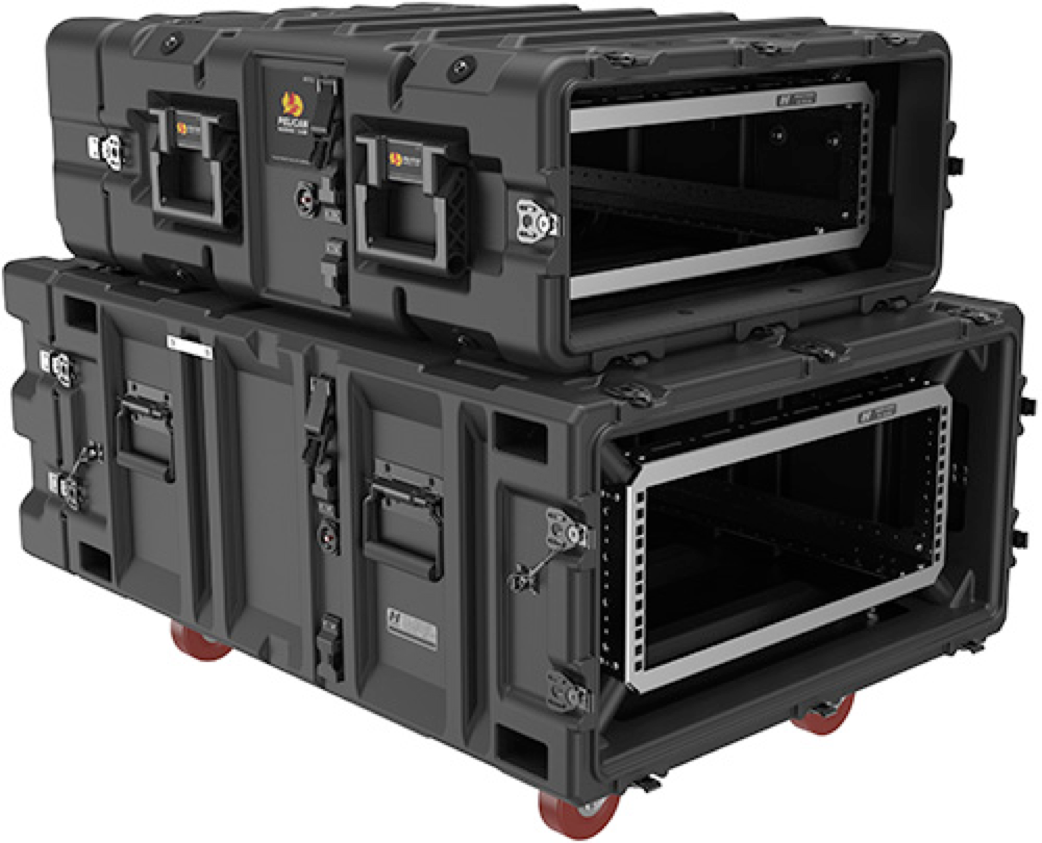 Classic-V Vs. Super-V
What's the difference?
We've drawn on decades of rack mount case
experience to produce two tiers of performance.