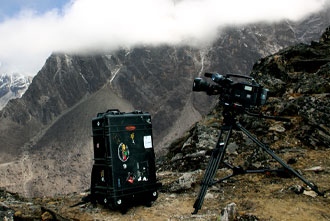 • As a Pelican Technical Packaging Partner, we carry a full line of injection-molded Pelican Cases and Pelican Accessories. Using an open cell core and solid wall construction, Pelican cases are stronger and lighter than their solid core wall counterparts.
The watertight Pelican Case™ is your solution for custom electronic component protection. With an open cell core and solid copolymer polypropylene wall construction, you travel light with heavy duty protection against extreme temperatures, moisture, and chemicals.
• Installing computer interfaces is simple, thanks to the molded-in stops inside the case walls that support our Panel Frame Mounting System. And for extra protection of your components, we can customize foam inserts per your specs.